The 2020 Breeders Cup Contenders are ready to run in this year's Breeders' Cup World Championship Races.  The fields are set in this two-day event that will be like no other Breeders' Cup Races. 
This year the Breeders' Cup World Champion Races will be held at Keeneland Racecourse in Lexington, Kentucky.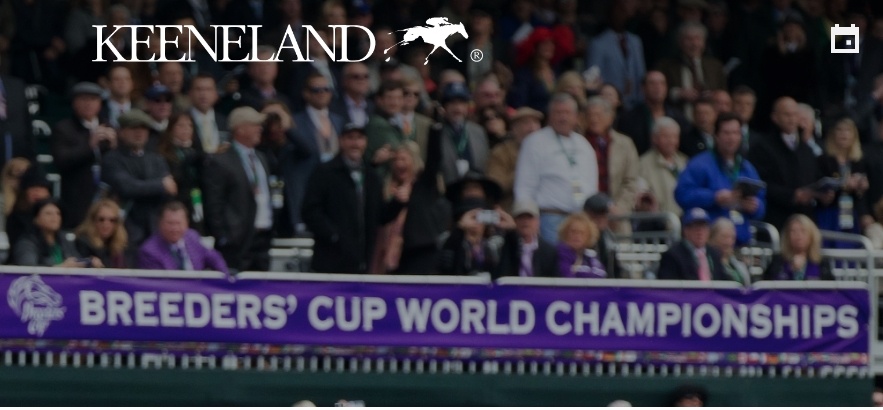 Breeders' Cup World Championship Fans
Just like the Kentucky Derby, Preakness Stakes, and Belmont Stakes Races, fans will not be allowed in the stands.  Due to Covid-19 Keeneland Racecourse will only allow essential workers in.  If you had tickets for this year's Breeders Cup Races refunds will be given automatically.  Click here for more details.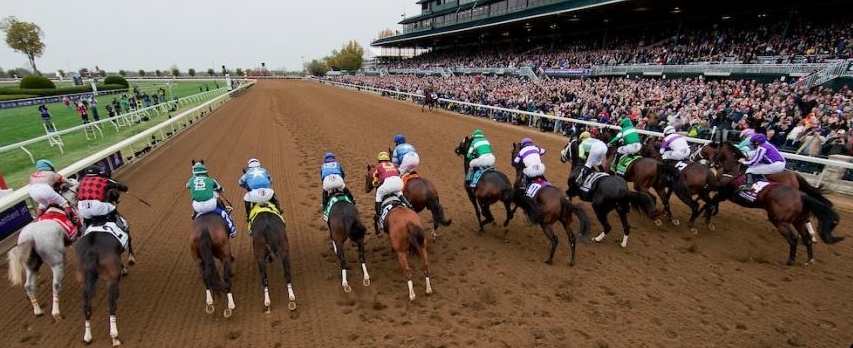 Breeders' Cup Dates
There are (5) races held on Friday, November 6th, and (9) more races on Saturday, November 7th.  On Friday 2020 Breeders Cup Contenders are all Juvenile Races which are horses two-years-old.  This is the up and coming stars of our future that is why it's called "Future Stars Friday". 
Saturday Races are for three-year-0lds and up and there are some great competitors this year.  Below is a list of each race and who will be competing. 
Where to Watch
Since fans are not allowed in to watch the Breeders Cup World Championship Races at Keeneland Racecourse.  You can watch it at home on NBC Sports, TVG.com, Breeders' Cup Facebook, or Breeders' Cup Youtube Channel. Check your local listing for NBC Sports.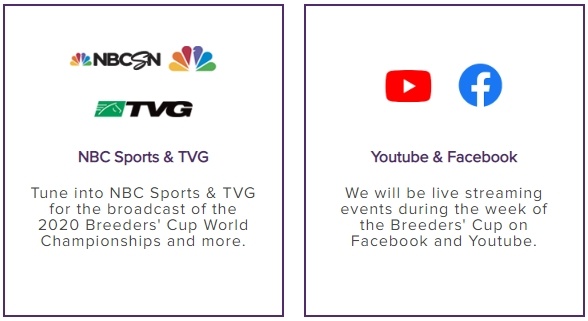 How to Wager on 2020 Breeders Cup Contenders
Fans will have to wager online for their favorite Breeders Cup Contender.  There are several wagering sites to place your bets with my favorite is TVG.com.  If you don't already have an account with TVG.com check out their Breeders' Cup World Championship offer Sign Up Bonus Up To $250
.
Twinspire is also a great place to wager on any horse race and they are also offering Bonus Sign Up Deals.  

Here's are the 2-day line-up of races and contenders.
Friday, November 6th, 2020 include 5 Races
"Future Stars Friday"
Juvenile Turf Sprint at 2:30 pm
Juvenile Turf at 3:10 pm
Juvenile Fillies at 3:50 pm
Juvenile Fillies Turf at 4:30 pm
TVG Juvenile at 5:15 pm
Saturday, November 7th, 2020
Breeders Cup World Championships
include 9 Races
Filly & Mare Sprint at 12:02 pm
Turf Sprint at 12:39 pm
Big Ass Fans Dirt Mile at 1:18 pm
Maker's Mark Filly & Mare at 1:57 pm
Cup Sprint at 2:36 pm
FanDuel Mile at 3:15 pm
Longines Distaff at 3:54 pm
Longines Turf at 4:33 pm
 Longines Classic at 5:18 pm