It is time to turn our attention from the 2020 Preakness Stakes to the big 2-day event, the 2020 Breeders Cup Dates. The 2020 Breeders' Cup Races will be held at Keeneland Race Course in Lexington, Kentucky. All races will be televised on NBCSN. Check your local listing.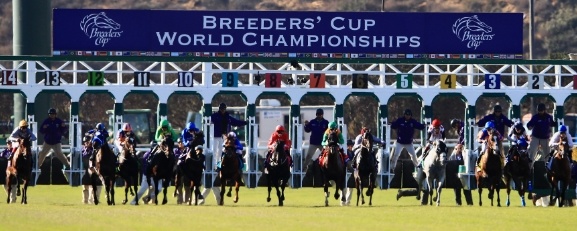 Fan Information
Due to the pandemic, there will be no fans attending this year's Breeders Cup Race. Just like with the 2020 Preakness Stakes and 2020 Kentucky Derby.  Fans are receiving refunds for tickets automatically and they do not need to do anything.  Here is a link to the Breeders' Cup FAQs page for your convenience.  
Fans will have to wager online and stay safe at home.  If this is your first time wagering online for the Breeders Cup Races check out TVG they are offering  Sign Up Bonus Up To $250
.
Twinspire and BetAmerica are also offering sign up Bonuses be sure to check them out.  
2020 Breeders Cup Dates are 11/6/20 & 11/7/20
Friday, November 6th, 2020Breeders' Cup Races
---
First up is the Future Stars Racing on Friday, November 6th. There are five Breeders' Cup Races scheduled with the Juvenile Turf Sprint post time of 2:30 PM EST.  There are a total of ten races on the card for Keeland but only five are Breeders' Cup Races.  
Saturday, November 7th Breeders' Cup Races
---
There are nine Breeders' Cup Races scheduled for Saturday starting with the Filly & Mare Sprint with a post time of 12:02 PM EST.