The 2020 Preakness Stakes is going to be like no other this year.  Unfortunately, there will not be a Triple Crown winner this year because Authentic defeated Tiz the Law in the 146th running of the Kentucky Derby on September 5, 2020, at Churchill Downs.
There are four reasons why the 145th Preakness Stakes will not be like earlier Preakness Stakes Races. 
4 Differences in the 2020 Preakness Stakes
First off, it's NOT the second leg of the Triple Crown, it's the third leg.  The Preakness Stakes is usually the second race for the Running of the Triple Crown but due to the Covid-19 pandemic races were turned upside down. 
Second is the race was postponed until October 3rd.  Every other year the Preakness Stakes Race would run two weeks after the Kentucky Derby in the middle of May. 
Third, there will be NO spectators at Pimlico Race Course to watch the race live.  Just like the  2020 Kentucky Derby, the race was held with only essential personnel and owners. 
Fourth, and the final difference in this year's Preakness Stakes Race is the Maryland State song "Maryland My Maryland" will not be played before the race.  This has been a tradition that dated back to 1909.  Maryland House Speaker Adrienne Jones is leading legislation to remove that state song due to the nation's race and racism and The Maryland Jockey Club agrees. Read more details at The Racing Biz.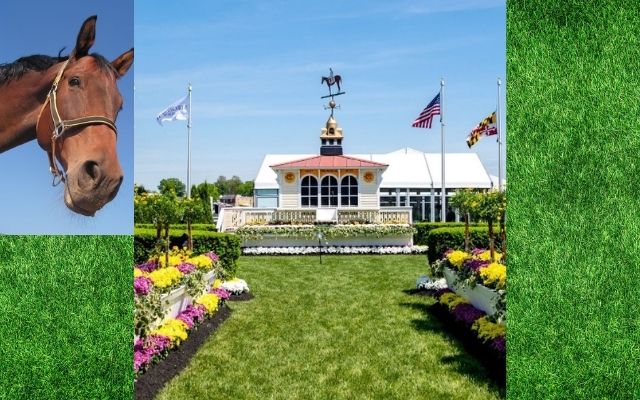 Ticket Holder Information
Pimlico will be refunding ticket holders for the 2020 Preakness Stakes.  Ticket holders will need to submit a form before 10:00 am ET on September 25, 2020, to get a refund.  All tickets have been voided for complete detail on ticket refunds or credits for next year go to:
https://www.preakness.com/news/2020-ticket-refunds   Or
https://www.preakness.com/news/2020-ticket-policy
Ticket holders can also contact the Preakness ticket office at 877-206-8042 or email tickets@preakness.com with questions. 
Since there will be no spectators in the stands this year everyone will have to wager online.  If your planning to place a wager on your favorite horse at the 2020 Preakness Stakes I would recommend either TVG.com or Twinspire.  Be sure to wager early so you don't get shut out. 
2020 Preakness Stakes Post Positions – Post Positions should be picked the Tuesday or Wednesday before the race.
Check Back for an update once Post Positions are picked.  
Possibilities 2020 Preakness Stakes Horse Contenders

Ticket Refund Policy:  https://www.preakness.com/news/2020-ticket-refunds
Watch: NBCSports
Where:  Pimlico Race Course, 5201 Park Heights Ave., Baltimore, MD 21215
When: October 3rd, 2020
Time: Live Coverage Starts at 5:00 PM ET
The winner of the 2020 Preakness Stakes receives a blanket with Black-Eye Susan flowers.