Looking for a Perfect Gift for a Horse Racing Fan?  Here are some of our Favorite Horse Racing Fan Gifts Under $20. Horse Racing Gifts for Birthday's, Father's Day, Mother's Day, Christmas, or just for the heck of it.  If someone you know enjoys the Sport of Horse Racing they will love any one of these gift ideas.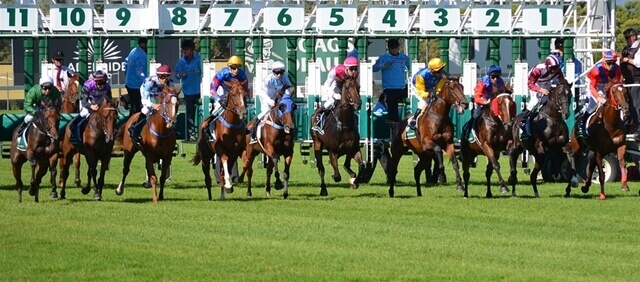 If they enjoy the sport of horse racing they will enjoy these gifts.   All these items are under $20 buy two or more items.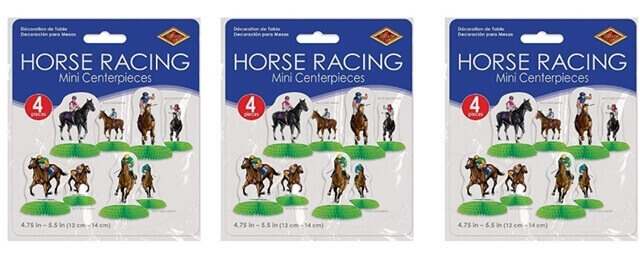 These Horse Racing Centerpieces are great decorations for all special horse racing events and theme parties. Kentucky Derby, Preakness Stakes, Belmont Stakes, and many others.  Set includes 12 pieces that measure 4 3/4 inches by 5 1/2 inches, made with boardstock paper and tissue paper.  

A Horse Racing Street Sign is such a fun decorative sign for all Horse Racing Fans.  You can put it on your front door, bedroom door, in your driveway, outside garden decor or anywhere you want.  It has quality graphics and is waterproof, weather-resist and rustproof.  It measures approximately 18 inches by 4 inches.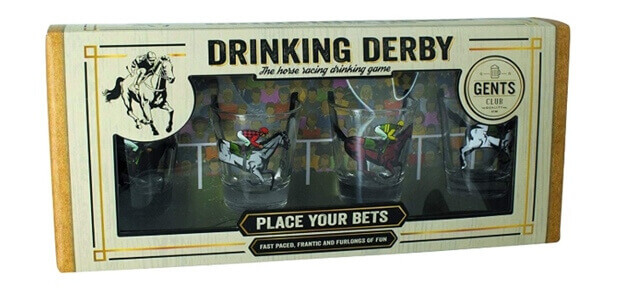 The Kentucky Drinking Game is the perfect gift for all horse racing fans.  This will giddy-up any horse racing party or event right out of the gate.  This comes with four horse and jockey shot glasses, if you are of legal drinking age, if you are not of legal age use soda or water in the shot glasses.  If you don't want to play the game the four shot glasses are a great idea in themselves.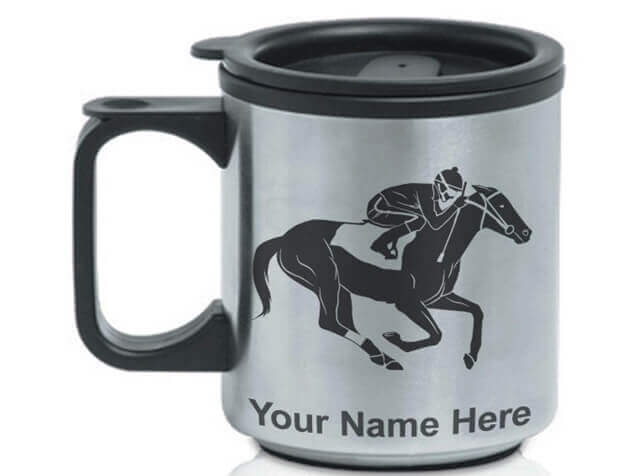 Personalized Horse Racing Travel Coffee Mug is a great idea for every horse racing fan.  Grab a delicious cup of coffee and gulp out the door.  This stainless steel exterior and plastic interior mug hold 12 ounces of fluid and measures 4.25 inches tall. FREE laser engraved with your name or personalized message up to 20 characters.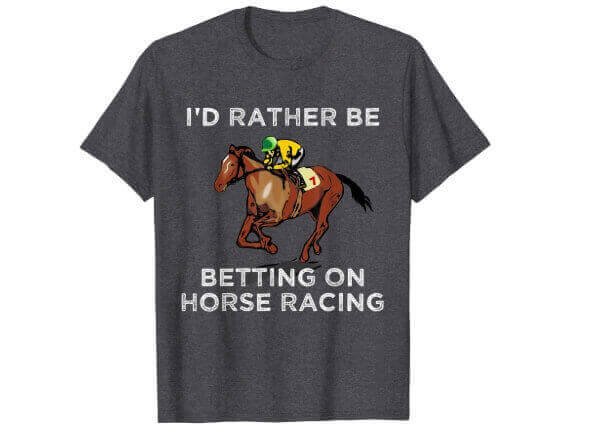 This would be a great shirt to wear to work!   I'd Rather Be Betting On Horse Racing then working any day of the week.  This is a funny shirt that anyone who loves the sport of horse racing will enjoy receiving.  Lightweight and classic fit is perfect to wear to any track in the US or UK.  Machine washable with like colors and 100% cotton.  
And They're Off Horse Racing PopSocket Grip and Phone Stand is unique and fun for all horse racing fans.  Simple design and specially made for the horse racing fans on the go.  Expandable stand to watch every race at the bar or at the race track.  Stand it up at the track and wager online so you don't lose your set at the bar.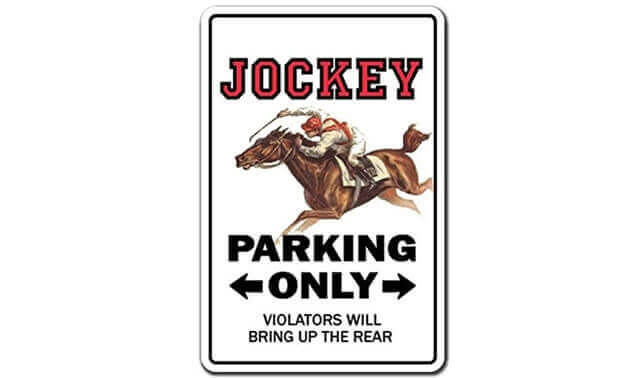 This is a great Father's Day Gift for any Dad who is a Horse Racing Fan.  Jockey Parking Only Violators Will Bring Up The Rear will look great indoors or outdoors.  It measures 8″ x 5″ and made in the USA, it's water-resistant and UV Proof.  Great for the garden, driveway, or even on a door.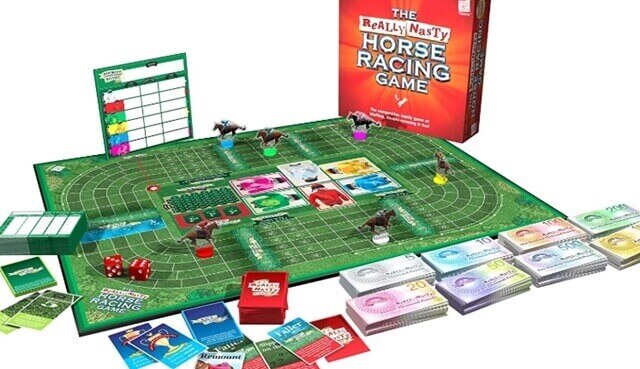 Really Nasty Horse Racing Game is even fun for players who don't know a thing about Horse Racing.  An exciting board game where you can sabotage to win the money.  It's a very competitive family fun game of double-crossing and bluffing your way through.  You can play with 2 to 6 players or teams for ages from 12 to adult.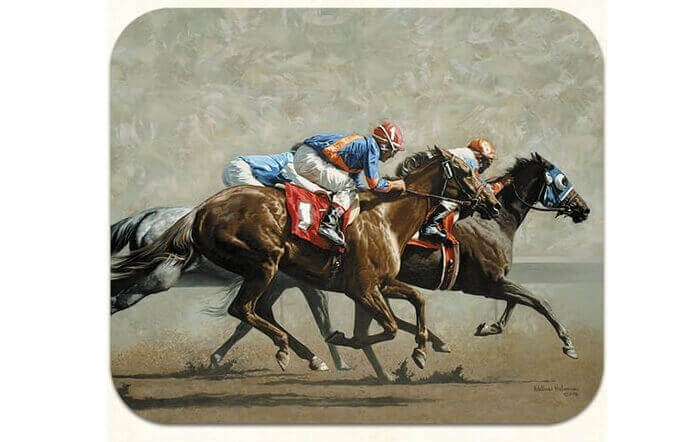 If you know someone who enjoys the sport of Horse Racing they will love this Long Shot Horse Racing Mouse Pad.  It measures 9″ x 8″ and is permanently dye printed that looks like a real oil painting.  Easy to clean with just a damp cloth.  
Horse Racing Wine Charms are a perfect gift for racing fans.  There are six wine charms they include two horses, two jockey jackets, and two jockey hats.  This would be a great addition to any Kentucky Derby Party.  
These are our personal favorite Horse Racing Fan Gifts Under $20.  Tell us which gifts you would like to receive.  If you have received one of the above gifts let us know what you think about it.