---
Handicapping Tool: STATS Race Lens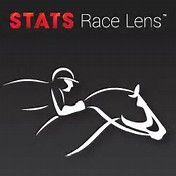 Price: Various
Overall Rating: 5/5
What is
ST
ATS
Race Lens?
---
STATS Race Lens is an in-depth, innovative analytical approach to horse racing handicapping. If your wagering preferences are based on data-based decisions, then STATS Race Lens offered through TVG is certainly a tool you'll want to familiarize yourself with.
STATS Race Lens offers different types of plans for different types of handicappers.  If you're a single track kind of handicapper then you can easily purchase one track, for a Single Day.  
For the more advanced handicappers who enjoy wagering on multiple tracks then the Day Pass is the deal for you.
Here are what they offer along with current pricing.

STATS Race Lens $4.00: Access to a single track, for a single day

STATS Race Lens – Day Pass $10.00: Access to all the races listed for a single day (Example of this is noted below for 6/26/17)

STATS Race Lens – Subscription: Price Varies: Offer the best value along with unlocking other features to sharpen your handicapping skills 
Key Product Features include 
---
You no longer have to sift through pages in a racebook, everything is accessible electronically. Customized PPs (Past Performances) are at your fingertips and only a click away.
Jockey and Trainer winning percentages along with ROI percentages clue you in on Who's Hot and Who's not. All pertinent information that you'll find in a racing book is right on your screen no matter which electronic device you are using. 
The Research Tab provides a summary of various statistical records. You have access to the Trainer, Jockey, Sire, and Dam past history that can help sharpen your handicapping skills. Click on each category to see all statistical information pertaining to the horse participating in today's race.
STATS True Odds provides analysis predicting how the race may unfold by providing an Early and Middle Race Projection based on the statistical data. True Odds quickly helps you identify value in a race, therefore always looking for an overlay situation.

Pros and Cons of STATS Race Lens
---
Pros
Very easy-to-use interface

Instant access for up to date records

All statistical criteria can be customized 

Includes STATS True Odds 

Provides an Early and Middle Race Projection 

They offer a FREE Race of the Day for TVG members.
Cons
No real-time minutes to post alert

Unlimited Subscriptions can get pricey
Final Opinion of STATS Race Lens
---
STATS Race Lens is full of pertinent data to help you with your handicapping skills. Allow plenty of time to familiarize yourself with all of the product features available because there is plenty of data to digest.
The very easy-to-use interface is a huge plus when filtering and customizing the statistics available. STATS Race Lens provides a series of Video Tutorials along with bi-weekly free webinar series so that you can learn more about the distinctive features they offer. 
The videos are a great place to start and to get a better understanding of how STATS Race Lens is put together. As a STATS Race Lens user, I highly recommend trying it out for yourself, you'll definitely improve your handicapping game over time. 
You have nothing to lose and a wealth of knowledge to gain!