Horse racing handicapping strategies for the beginner and the more knowledgeable horseplayer
A day at the track can be fun and exciting but also profitable.  If you do some research to gain horse racing handicapping knowledge about the thoroughbred horses, jockeys, and trainers that are racing that day, you could become a winner.
I've been an avid horse racing handicapping player for well over 20 years. Like any other occupation, I'm still learning about the different horse racing handicapping strategies every day.
In the earlier years, a novice horseplayer just out to enjoy the day and see these wonderful 1,000 lbs. athletes live in person.
It's nice to get out and get some fresh air and socialize with friends. Even making some new friends at the track while placing small wagers with no real rhyme or reason.  Just to see if I could actually pick a winner.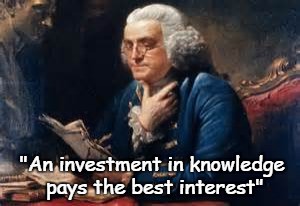 It didn't take too long to figure out that I didn't inspire to be a novice horseplayer but someone who wants to continually improve to become a better bettor (ha). In theory, making data-based decisions versus just picking favorite numbers, birthdays, favorite colors or the funny names of the horses. 
So how do you become a well-informed horse racing handicapper? This is when you're introduced to the best handicapping tool known to thoroughbred horse racing.  
Which only includes 3 letters DRF (Daily Racing Form). This is regarded as the "Bible" to most of the experienced handicappers. Once you get to the race track, the first thing you want to do is grab a DRF (Daily Racing Form).
The valuable information you gather from the DRF can lead you to a profitable ROI. If you're fortunate enough to see the following message on the screen, this is a good thing!!!! So what do I look at for each race in the DRF??? For me the answer is everything! 

I started placing beginner's traditional bets for win place and show and hit a few times. I then wanted to take a shot at some of the exotic wagering which includes exacta, trifecta, and superfecta to name a few. So I started reading the past performances in the DRF the day of the races, however, what I soon found out was, time is of the essence.
As with every other sport, you don't want to get "shut out". Give yourself a few good hours to absorb the information. I felt a little overwhelmed at first with all the past performance information that is available at your fingertips. Once you start familiarizing yourself with each section you can pick out the stronger contenders for the race.
Even with horse racing handicapping strategies from time to time an incredible long shot will finish in the money that you don't see in the past performance results that will leave you shaking your head.
Types of Horse Racing Bets
---
You can learn more about what kind of horseplayer bettor you want to be here.  We will go over the beginner's wagering and the more advanced bets.  Let's start off with the traditional bets of Win Place and Show then we will go to the little more advanced.
So grab your friends and let's head to the races……