Road to the Kentucky Derby 2016 
---

This will be the 142nd Road to the Kentucky Derby which is also known as "The Run for the Roses".  American's Greatest Race is held at Churchill Downs in Louisville, Kentucky on the first Saturday in May for thoroughbred horses.
The Kentucky Derby is the first leg of the American Triple Crown and is followed by the Preakness Stakes and the Belmont Stakes. There are some Derby traditions when attending the Kentucky Derby. 
Traditions of the Kentucky Derby
---
♦ When the thoroughbred horses step onto the track at Churchill Downs for the Kentucky Derby Race they start playing the song "My Old Kentucky Home".
♦Men and Women sports hats, big fun fashion hats.  It is considered a fashion faux pas the hats became larger, brighter and more extravagant over the years.
♦ The traditional beverage of Churchill Downs for nearly a century is "The Old Forester Mint Julep" for short "Mint Julep" on Kentucky Derby Day.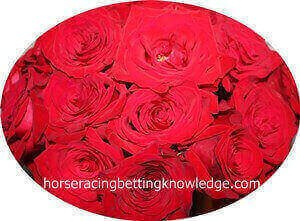 ♦ "The Run for the Roses" rose garland first appeared in 1896 at the Kentucky Derby.  In 1904, the red rose became the official flower for the Kentucky Derby.  The winner is presented with a garland of more than 400 red roses each year in the Derby Winner's Circle.
Kentucky Derby Point Standings 
---
In order for a horse to be eligible to compete in the Kentucky Derby, they must have enough points. There are 34 stakes races for 2 and 3-year-old thoroughbred horses in prep for the Derby.
The Road to the Kentucky Derby Races is divided into 2 phases, Kentucky Derby Prep Season which runs from late September and late February.  This is when points are awarded to the top 4 finishers in each race.
The 2nd phase is the Kentucky Derby Championship Races which award more points for the top 4 finishers.  You can find the Kentucky Derby prep races on the Kentucky Derby website.
There can be up to 24 horses entered in the Kentucky Derby.  The top 20 point earners can earn a spot at the starting gate and 4 horse can be listed as "also eligible" and would be ranked accordingly.
To find out where your favorite horse is at on the leaderboard check out the latest standing here.
The Kentucky Derby is the beginning of the party to the Triple Crown. 
The first Saturday in May starts the beginning of the Triple Crown party and it will last until June.  The Kentucky Oaks which is on Friday the day before Kentucky Derby is just the warm up for the party.  So let's plan a party….