It is Kentucky Derby Race Time once again!!!!!!
Time to sharpen those wagering skills before the big race and pick a winner!!!!!
The 144th running of the Kentucky Derby will be held on Saturday, May 5th, 2018 at legendary Churchill Downs in Louisville, KY. The Kentucky Derby Race time is set to start at 6:46 pm EST. The term "Road to the Kentucky Derby" is comprised of a points system by which horses around the globe qualify for a starting position for the most famous race of them all, the Kentucky Derby.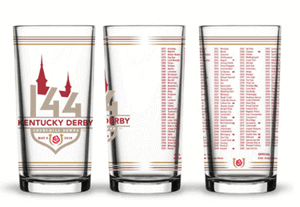 A quick synopsis of the points system is that it features plenty of stakes races for 2 and 3-year old Thoroughbred horses worldwide.
The point system took effect in 2012 thus eliminating the previous qualifying system that only looked at total earnings from all graded stakes races worldwide.   
There is a limited number of 20 post positions available in the starting gate for the Kentucky Derby. As of 3/11/18, here is the up-to-date leaderboard for the Kentucky Derby Points Standings. Be sure to check the remaining Kentucky Derby Prep Races still to come.  
An interesting fact here, since the Kentucky Derby points system was introduced in 2013, no horse has won the race with fewer than 100 qualifying points.
Now is the time to make plans to see the Kentucky Derby in person, tickets are still available for this legendary event. Click on the following Kentucky Derby Race Time link for ticket pricing and view all seating. Don't forget to bring your Derby hats and enjoy a Mint Julep during the day!!!