Saratoga Race Course is the place to be on Saturday, August 26th, 2017
---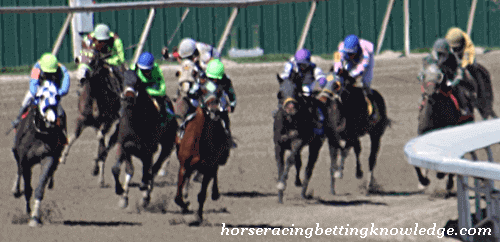 A total of (13) races which include (6) Grade 1 Stakes races, kick off bright and early Saturday 11:30 am EDT at Saratoga Race Course. Some of the higher caliber horses will be on display and be competing.  If you are going to be in the area of Saratoga Springs, NY be sure to check out the races.
Two of the bigger races are back to back starting with Race # 10.
Listed below are the entries for both Grade 1 Stakes races.
Race #10 is the $1,000,000 G1 Sword Dancer Invitational Stakes: For Three-Year-Olds and Up. 1-1/2 Miles (Turf): Post Time – 4:49 PM EDT


Race # 11 is the $1,250,000 G1 Travers Stakes: For Three-Year-Olds only. 1-1/4 Miles (Dirt): Post Time – 5:44 PM EDT

Saratago Race Program
---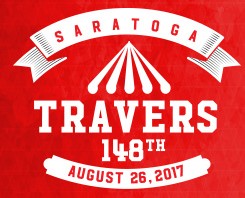 The entire race card at Saratoga Race Course could be a profitable one.  Three  (3) of the races are part of the Breeders' Cup Challenge Series.  (BCCS)
Sword Dancer Invitational Stakes  (BCCS)
GI $1,000,000 1-1/2 (12 furlongs) 3 yr old & UP on Turf 
Travers Stakes
GI $1,250,000 1-1/4 (10 furlongs) 3 yr old on Dirt
Ketel One Ballerina Stakes
GI $500,000 7/8 (7 furlongs) Fillies & Mares 3 yr old & UP on Dirt
Woodford Reserve Ballston Spa Stakes
GII $400,000 1-1/16 (8.5 furlongs) Fillies & Mares 3yr old & UP on Turf
Priority One Jets Forego Stakes (BCCS)
GI $600,000 7/8 (7 furlongs) 3 yr old & UP on Dirt
Personal Ensign Stakes (BCCS)
GI $700,000 1-1/8 (9 furlongs) Fillies & Mares 3 yr old & UP on Dirt
H. Allen Jerkens Memorial
GI $500,000 7/8  (7 furlongs) 3 yr old on Dirt