2018 Kentucky Oaks Winner –

Monomoy Girl
Monomoy Girl Wins the 2018 Kentucky Oaks with morning odd of 2/1 and race time odds at 5/2.  Monomoy Girls wins at a time of 1:49.13 over Wonder Gadot.  
On Friday, May 4th, 2018 the 144th running of The Kentucky Oaks will be held.  The Kentucky Oaks 2018 Post Positions and morning odds were picked on April 30th for the 14 Fillies in this years Kentucky Oaks. 
The Grade 1 Stakes Race with a $1 Million Purse for three-year-olds doesn't get enough attention as its brother race The Kentucky Derby. 
A field of 14 this year has entered the "Lilies for the Fillies" Kentucky Oaks.  Instead of the "Running for the Roses," it's the "Running for the Lilies" pink will be plentiful on Friday. 
Kentucky Oaks 2018 Post Positions
---
What Post Position did your favorite Fillie end up starting out of?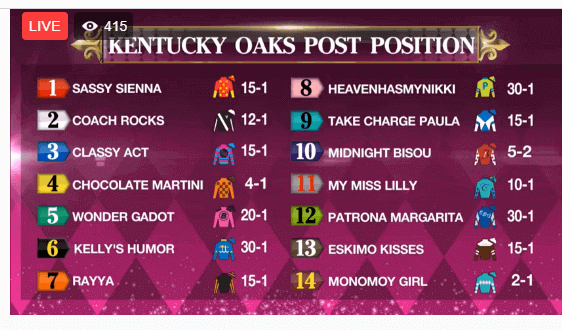 Here's a list of the Jockeys and Trainers of the 14 Fillies that will compete in the 144th Longines Kentucky Oaks.  Trainer Brad Cox has 3 horses running in the Kentucky Oaks and Bret Calhoun has 2 horses.  
The Longines Kentucky Oaks Grade I Stakes will be at Churchill Downs for 3-year-old fillies.  This years' current Kentucky Oaks Favorite is Monomoy Girl with 2/1 morning odds. Who drew the outside post of 14 that will not make it easy for her since she likes to get the early lead and stay there. 
There are three long shots on the board right now but with 90% chance of race on Friday, it could affect the outcome of the race. 
Kentucky Oaks Signature Drink "Oaks Lily"
---

Wagering on the Kentucky Oaks
---
If you can't make it to the Kentucky Oaks but still would like to place a wager on the race.  There are several great Online Resources that you can create an account with and place your bets.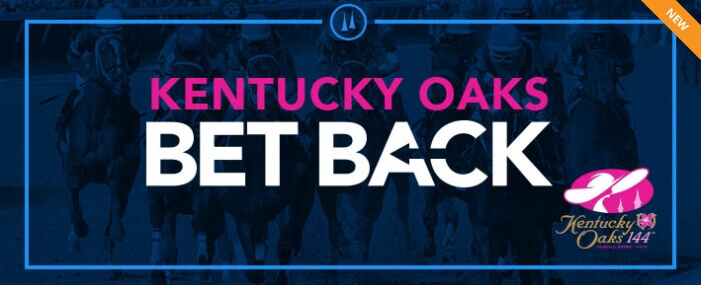 Tickets for Kentucky Oaks 
---
Tickets are still available and can be purchased in advance at any one of these Online Ticket Places StubHub, TicketDistributors, TicketHot, TicketNetwork, or Ticket.Expert.  
Watch the Kentucky Oaks on NBCSN from 5:00 pm to 6:30 pm EDT.