Congratulations to City of Light on Winning the 2019 Pegasus World Cup Invitational. 
City of Light beat out Accelerate on a sloppy track at Gulfstream Park, in Hallandale Beach, Florida.  This was City of Light and Accelerate last race before going out to stud.   
Hall of Fame jockey Javier Castellano rode City of Light at nine furlongs on the main track at 1:47.71. His career started on July 6, 2017, at Los Alamitos in a Maiden Speical Weight race when he came in second place.  City of Light racing career of 11 races retires with 6 wins, 4 second and 1 third place and earnings of over $5,6 million.  

With all the excitement of the Breeders Cup Races behind us, it's time to turn our attention to the Pegasus World Cup Invitational 2019.
This historic event has Over $16 million in Purses and once again will be held at Gulfstream Park, Hallandale Beach, Florida on Saturday, January 26, 2019.  This will be the third year for the Pegasus World Cup Invitational.
In the Inaugural Race in 2017, Arrogate was victorious and in 2018, Gun Runner won the race.
INTERESTING FACT:
Both Arrogate and Gun Runner went off as odds-on favorites at post time.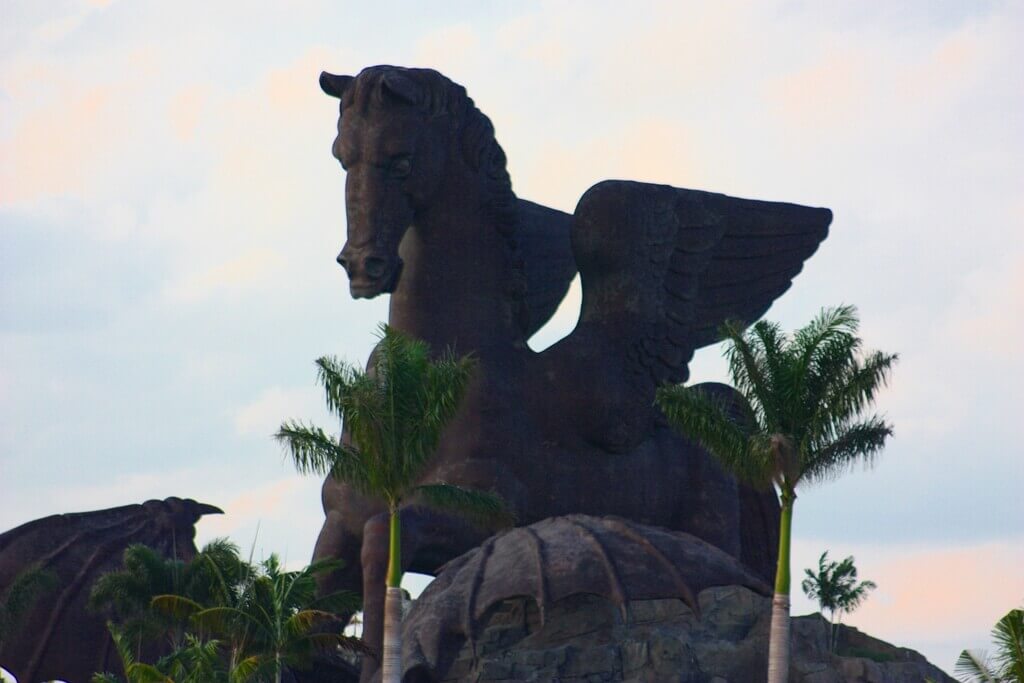 New Race Added
---
The Pegasus World Cup Invitational 2019 will be adding a Grade 1 Turf Stakes Race to this year's racing card. The 1-3/16 Mile race will highlight twelve of the best, older turf horses from around the world.  The total purse for this newly added race will be an astounding $7,000,000 with the winner taking home $3,000,000!!!
New Wager Added
---
There is a new type of wager being introduced on this day which is called the Pegasus Pick 24. If you pick the exact order of finish for both the Pegasus World Cup Turf Invitational and the Pegasus World Cup Invitational 2019 Races, you're in for a whopping $5 Million Bonus for hitting the Pegasus Pick 24!!
You will be able to place this wager when it's available through TVG.com.  To learn more about TVG.com check out our personal review. 
Updates
---
Stay tuned for updates once all the fields are set during the week of January 21, 2019. 
UPDATED: January 22, 2019 
Gulfstream Park Admission Gates Open at 9:00 am EST.  The first race post time is at 11:30 am EST, Pegasus LIV Stretch Village Opens at 2:00 pm EST. 
SOUTH BEACH
GULFSTREAM PARK TURF SPRINT
LADIES TURF SPRINT
HURRICANE BERTIE
LA PREVOYANTE HANDICAP
W.L. MCKNIGHT HANDICAP
FRED HOOPER
PEGASUS WORLD CUP TURF INVITATIONAL
PEGASUS WORLD CUP INVITATIONAL
Pegasus World Cup Performer
This year Snoop Dogg and award-winning DJ Mark Ronson will be performing at the 3rd Annual Pegasus World Cup Invitational.