There's great Horse Racing Handicapping information to help improve your handicapping skills.  However, nobody ever talks about the bad habits handicappers can fall into once in a while. What are the Horse Racing Handicapping Habits to Avoid?
It's time to stop horsing around and take a look at the Horse Racing Handicapping Habits to Avoid.
Unfortunately, I speak from experience!!!
And we're off in no particular order………
1)

Changing your mind at the last minute

 
Not sticking with the original horses you wanted to wager on and changing your mind at the last minute. If you went through your handicapping routine, then you picked the horses for a reason. Don't let outside chatter influencing your picks. Don't let doubt enter into your mind because you hear someone mention another horse you haven't included on your ticket.  Also, alcohol can have a bad influence on your picks. 
♦ You should be confident in your own handicapping routine, always stick with your choices. Refrain from changing your mind near post time. After all, you've put the time into researching all of the data to make your picks. Why would you let someone else persuade you to do otherwise?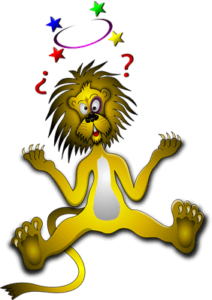 2)

Chasing losses with additional money
This occurs when you're having a rough start through the race card. Trying to break even by wagering more money on the next races. Or even worse, incorporate the "It's all or nothing" theory at the end of the day. You try by making one last ridiculous bet(s). This usually leads to a miserable ride home afterward. 
♦ Stay within the bankroll you've set for the day. Only bet what you can afford to lose. If you decided to start with $100 for the day, stick with that figure and don't increase it. If you walk away on the plus side, call it a good day!
3)

Identify the type of Handicapper you are

 
Making multiple types of wagers such as Win, Place, Show and Exotic wagers at several tracks. Taking a shot and mixing in some exotic wagering such as the Exactas/Trifectas/Superfectas. You take on the challenge of the Multi-Race wagers which include the Daily Double, Pick 3, 4, 5 and 6 races.
♦ Wager on your level of expertise. If you're a Beginner Handicapper, it's best to just start off, with simple Win, Place and Show bets. If you've been around the track for a while taking a chance and increase your wagering and move onto the Exactas, Trifectas and even the Superfectas. 
4)

Not sticking with a plan
Starting the day off with a plan to just wager at one track with simple Win bets of no more than $10 a wager.   Well, you start losing and the wagers increase to $20 a wager.  This kind of coincides with the type of handicapper you want to be.
♦ Remember, a goal without a proper plan is just a wish! By failing to prepare, you are preparing to fail. Whatever your set plan was for the day, stay with it and avoid going off on a tangent. Stick with your original plan of $10 Win Bets, there's still a chance you will win the next race.  In horse terms, a full day of racing is a marathon, not a sprint!
5)

Time Management / Waiting until the last minute to place a wager
This is a big issue when you're live at a race track. The worst thing you want to do is to be stuck in some wagering line only to get shut out and then witness your horse(s) finish as you had planned. This makes for an unhappy person, but when you think about it, whose fault is it anyway? If you had confidence in your picks, you should have plenty of time to place your wager.
♦ Time Management is not an issue if you've completed your handicapping hours or a day ahead.  Give yourself enough time to handicap each race so you are confident in your wager.  Grab the Daily Racing Form or log into handicapping forms (STATS Race Lens) to make an educated decision.  So, when you are ready to place your bets you can get them early and sit back and enjoy the races!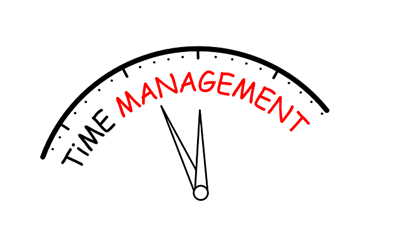 6)

 

Playing too many tracks
When the adrenaline kicks in, there's a tendency to play multiple tracks. Once again, there's not enough time to make smart decisions when you bounce around from track to track. It's a quick way to lose money you may have won if you stick with a track you're familiar with.
♦ It is best to stick with a local track that you are familiar if you are lucky enough to live close to one. Become an expert at any one track and follow the results on a daily basis if possible.  Resist the urge to wager on multiple tracks because you are on a roll that day. 
7)

Money management
This is one of the hardest habits to stick with all day. Not having a bankroll in mind before you attend live racing or logging into your online wager account. It's doesn't matter what the amount is $100,$200 or $500, it's what you have allotted yourself to gamble with. Again, no need to chase loss after loss by adding more money to your depleted bankroll.
♦ Like life in general, stay within your budget for the day. Stay away from any ATM machine they may have on the premises at a live event.  A betting mistake is to increase your wagers to chase your losses, this seldom works.  At the end of the day you know there's a possibility you will only lose what you allowed for and no more. 
8)

Playing every race on the card

 
Just because there may be 12 races on the card for the day, it doesn't mean you should wager on every race. This is yet another quick way to reduce your bankroll. 
♦  It's ok to skip a couple of races if you've done your handicapping and you don't identify a strong winner.  Some races have very heavy favorites with odds of 1/5 which would not give a good payout.  Look for a favorite that is vulnerable and can be beaten in the race.
9)

Keep your emotions intact

 
Gambling is just that, a gamble.  Try to stay on an even keel with your emotions. Keep a level head especially if you have several losses in a row.  It's very easy to get upset when money is on the line, by taking things personally. 
♦ Stay focused, try to stay analytical throughout the day instead of emotional. Never let them see the low of lows or the high of highs especially if you're having a great day or just hit a big race. 
10)

Lack of discipline

 
When you lack self-control and continue to do any of the 9 Horse Racing Handicapping Habits to Avoid.  
♦ Discipline is not something you do once, it's a Practice.  Horse Racing is an exciting and enjoyable sport that is well known around the world.  If you are disciplined while wagering on Horse Racing you have a chance to Win Big Money! 
FINAL THOUGHTS
---
At the end of the day remember there is a human and animal factor in Horse Racing. Horse's and Human's can have bad days.  No matter how many hours you spend handicapping a race there's a chance that a long shot horse could Win.  That is great if you have the long shot!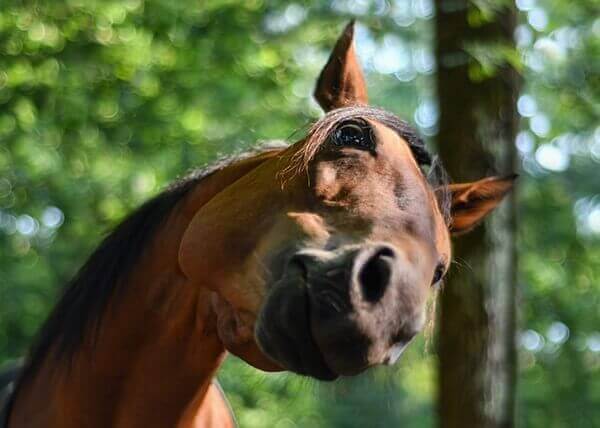 We can talk about bad habits until we go horse (pun intended). I've identified my own bad horse racing handicapping practices, but old habits die hard! 
Here's a list of our 5  Favorite Handicapping Books:
---
#1 – Smarter Bets – The Exacta Way
#2 – Betting on Horse Racing for Dummies
#3 – Handicapping Secrets of Horse Racing Fanatic
#4 – Betting Thoroughbreds for the 21st Century
#5 – Become a Winner Claiming Thoroughbred Race Horses