The 2019 Kentucky Derby – 145th Run for the Roses is finally upon us. This year's race is wide open which could lead to huge payouts. Tune in to witness "The most exciting 2 minutes in sports" on Saturday, May, 4th on NBC. Post time is scheduled for 6:46 p.m. ET with Race 12.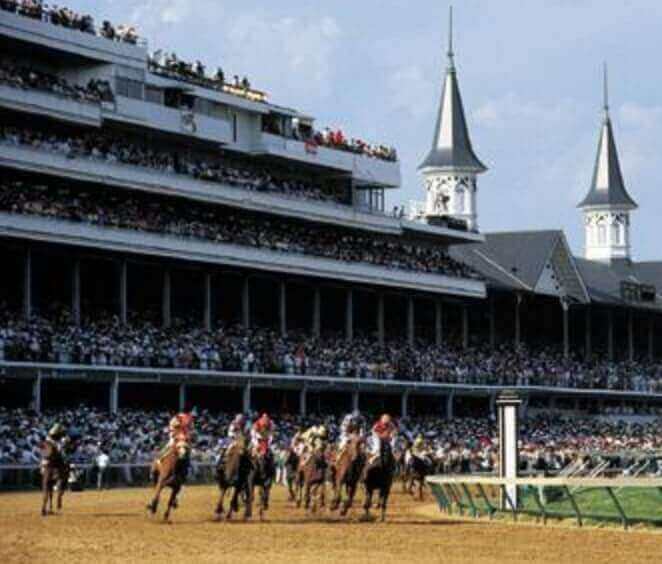 The past 6 years (2013-2018) the post time favorite won the Kentucky Derby. You would think that would result in low to modest payouts but that hasn't been the case in some years. 
Last year didn't have the largest payouts when Justify won the 2018 Kentucky Derby with post time odds of 5/2.  Then Good Magic came in 2nd at 9/1 and Audible finishing 3rd with 7/1 odds. 
Find out what happened to all the great horses from 2018 Kentucky Derby Click Here
Check out some of the eye-popping payouts from the last 6 Kentucky Derby's (2013-2018) even though the favorite won the race.
Scroll through to see each year results.
Post Positions and Morning Line Odds
Here are the post positions and morning line odds for the horses in the 145th running of the Kentucky Derby. Omaha Beach has been made the early odds on favorite at 4/1. Can Omaha Beach make it seven years in a row as a favorite winning the race?
UPDATE: As of 5/1/19 Omaha Beach (#12) has been scratched due to entrapped epiglottis which is a respiratory issue.  This respiratory issue often requires minor surgery and rest time to recover.  Mike Smith was on board Omaha Beach. 
UPDATE: As of 5/3/19 Haikal (#11) is a scratch due to a foot abscess. This narrows the Kentucky Derby field down to 19 entries. 
Also, Mike Smith is back in the Derby! He will be riding #10 Cutting Humor for Todd Pletcher.
Take a look at the Race Projection set by STATS Race Lens which is only a part of the handicapping tools you'll need to make an educated wager. You can get this important feature along with past performance statistics and much more by being a  TVG Member and start wagering online.